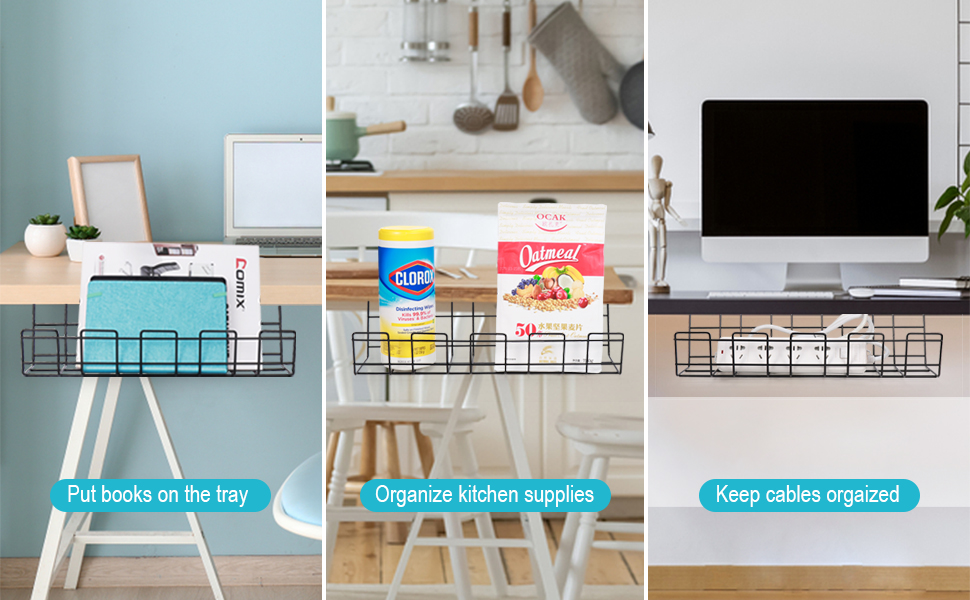 Say goodbye to messy cables because they will not be bothering you again with this super-efficient cable management tray under desk! You can fit either wires, cables or power strip under your desk perfectly with this organizer and just save your space. Furthermore, this product can also hold books, laptop charger, storage bottles and kitchen supplies adjusting to your needs!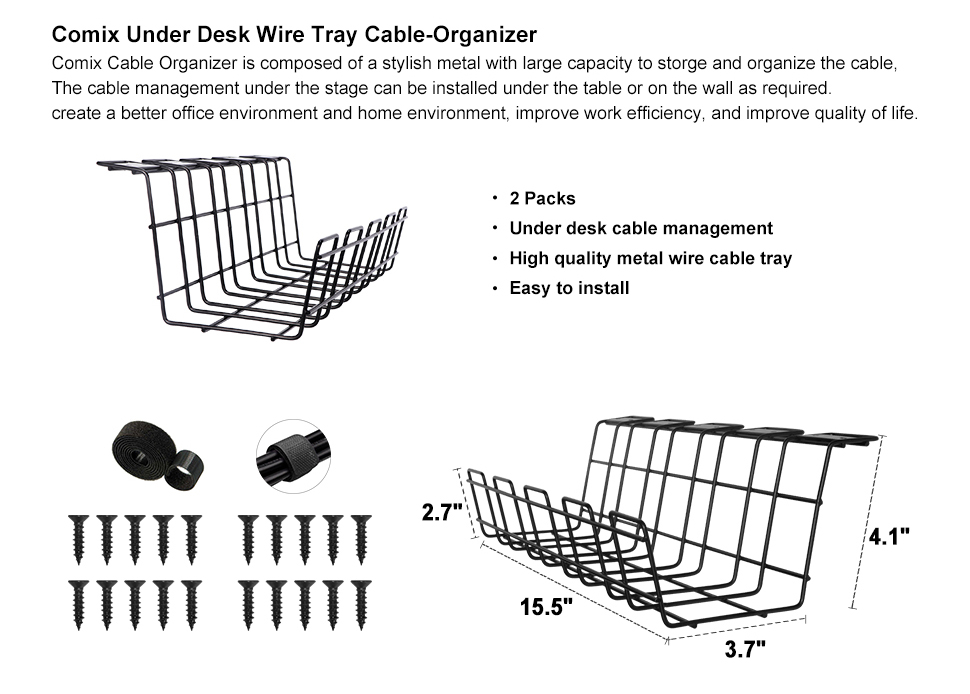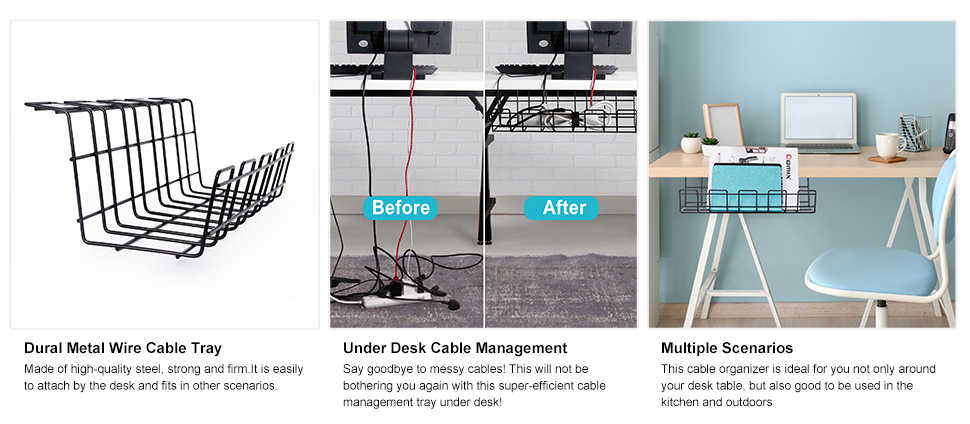 Comix under desk cable organizer is made of solid Stainless-Steel and finish with a classic look, making it pleasant to attach by the desk and fits in other scenarios.
Without a proper wire and cable management may cause serious potential hazard such as stumbling and so on. Children and pets are possible to be trapped when step in the wires accidently. Therefore, it is strongly recommended to organize the mess with this wire and cable management trays.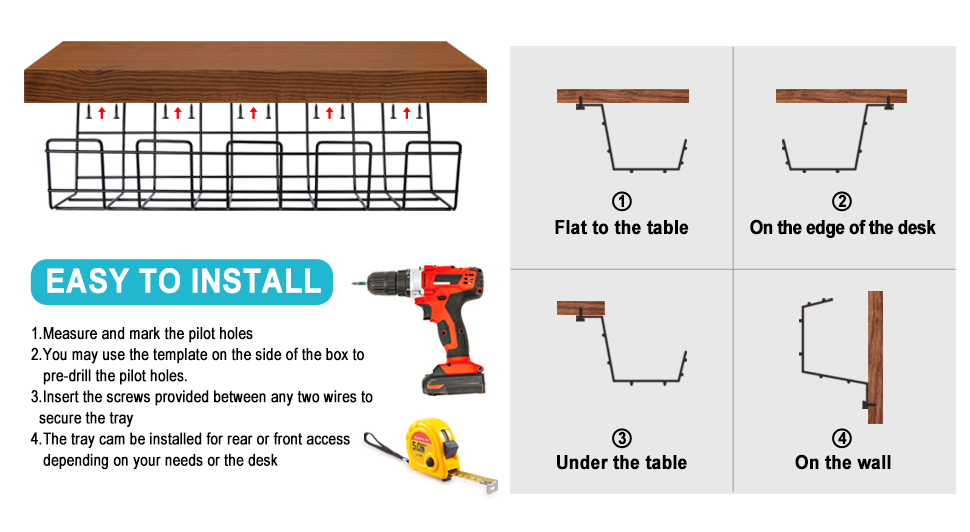 Our cable management tray comes with 20 screws which is surely enough for you to install it onto your desk, cabinet and many other applicable destinations. You will find that it is so easy to install!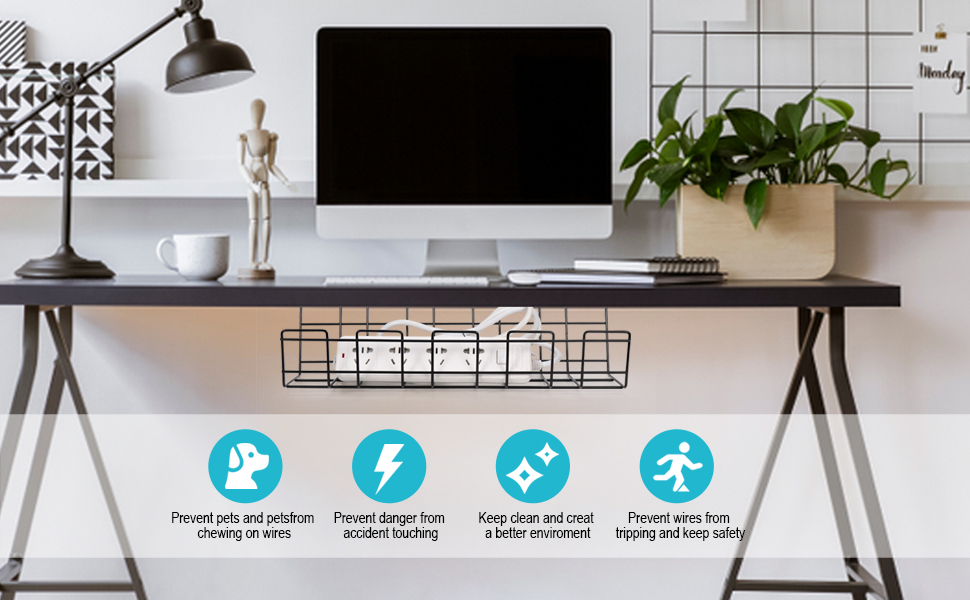 This cable organizer is ideal for you not only around your desk table, but also good to be used in the kitchen and outdoors. It would also be a great partner to hold your seasoning bottles in the kitchen and small sundries in outdoors environment!